Perceived Effectiveness of Tenure Track System and Basic Pay Scale among Academic Staff of Higher Education Institutions
Sobia Sultana

Lahore College for Women University

Shaista Jabeen

Lahore College for Women University
Keywords:
Tenure track system, basic pay scale, effectiveness, awareness, stressors
Abstract
The Tenure Track system was introduced in Pakistan in 2002 to improve higher education in the country by recruiting qualified faculty members in higher education institutions, particularly in public sector universities. The main advantage of this system is to grow talented researchers within the faculty to obtain optimal benefits. Much i known about the system, but more is needed to explore. Another system is the Basic Pay Scale. It is a structure that regulates how much an employee is rewarded as salary or wages, depending on the rank, status, position, or tenure in an organization and the effort made to perform a specific task. The objective of this study is to explore the perception and effectiveness of the systems. An explanatory approach is used to address the research questions. Semi-structured interviews were utilized as a source of data collection. The 14 interviews were conducted from faculty members of higher education institutions of public sector universities. The data is converted into transcripts and main themes emerged with the help of the coding technique. The findings reveal the effectiveness of the two system, its process, system preference, and sources of stress. The results show the aspects where the two systems differentiate each other, their recognition, potential sources of stress, and the perception about the available information. The findings also depict that for a better implementation of the system (TTS) and to achieve its basic objective, it is necessary that the system must aware of its full capacity.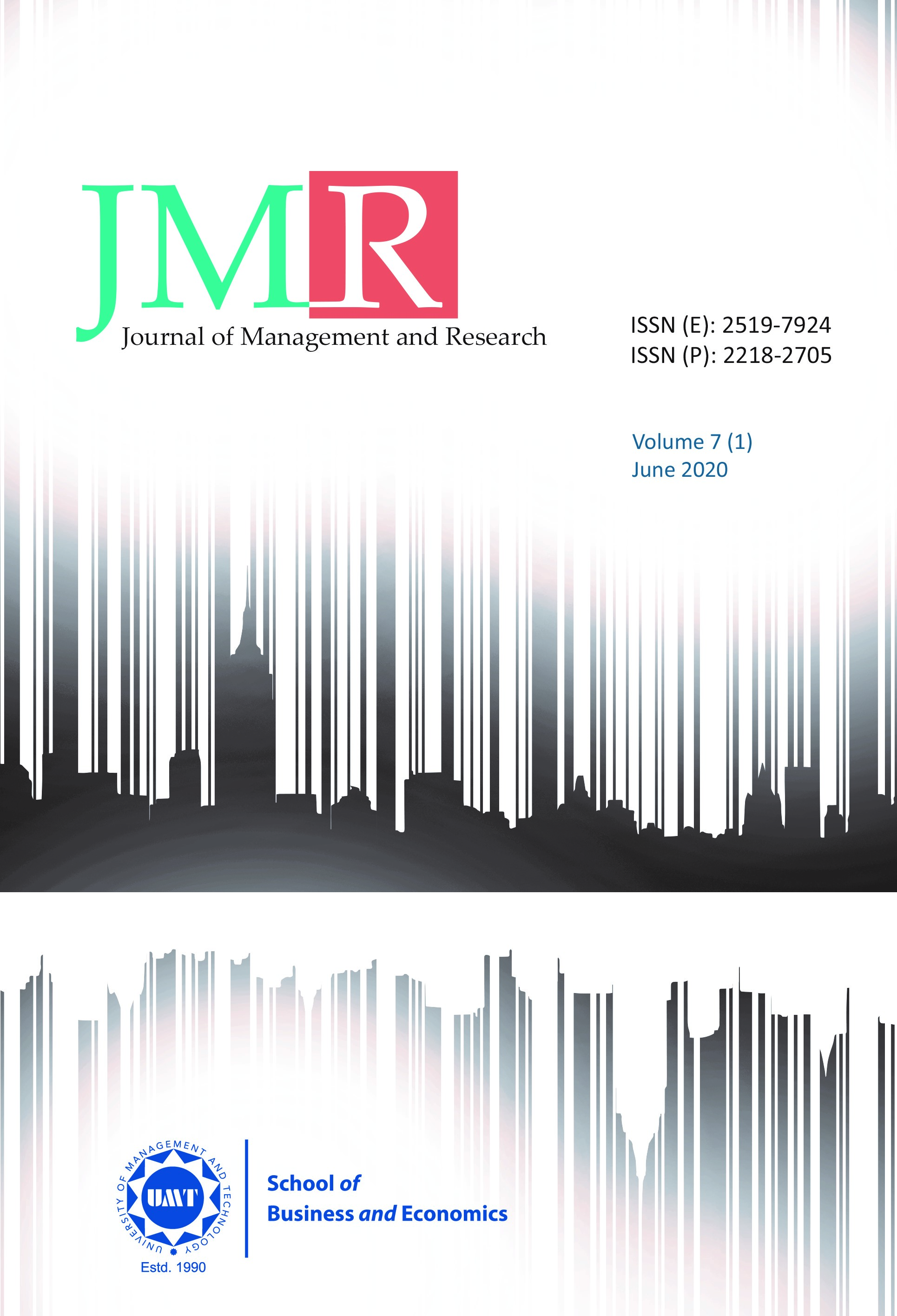 How to Cite
Sultana, S., & Jabeen, S. (2020). Perceived Effectiveness of Tenure Track System and Basic Pay Scale among Academic Staff of Higher Education Institutions. Journal of Management and Research, 7(1), 110-131. https://doi.org/10.29145//jmr/71/070105
Copyright (c) 2020 Sobia Sultana, Shaista Jabeen
This work is licensed under a Creative Commons Attribution 4.0 International License.
Thus, work submitted to Journal of Management and Research implies that it is original, unpublished work of the authors; neither published previously nor accepted/under consideration for publication elsewhere.