The Rise of Spiritual Tourism in South Asia as Business Internationalization
Keywords:
Spiritual tourism, South Asia, business internationalization, tourism management, globalization, sustainable development
Abstract
Globalization and digitization are motivating organizations around the world to manage and internationalize their products and services. Adaptively, most Asian companies are internationalizing their businesses with respect to various industries; one obvious example is the tourism industry. The global tourism industry can be segmented into niche types such as heritage tourism, dark tourism, medical tourism, including spiritual tourism. The objective of this paper is to analyze the rise of spiritual tourism in South Asian countries and discusses its operations that are internationalized rather than being region-centric or locally focused. It is argued that that public and private tourism operators in South Asia have realized that spiritual tourism presents an attractive product to invest and market based on people, places, and events. However, the challenge is to internationalize multi-faith spiritual tourism in the context of people, places, and events that would be the only way to develop and sustain this niche segment of the tourism business. It is argued that there are various factors that could enable South Asian countries to effectively internationalize their spiritual tourism destinations. The paper concludes that business internationalization of South Asian spiritual tourism, will not only achieve economic development objectives, but also social and United Nations Sustainable Development Goals, and bi-lateral diplomatic goals for regional peace and prosperity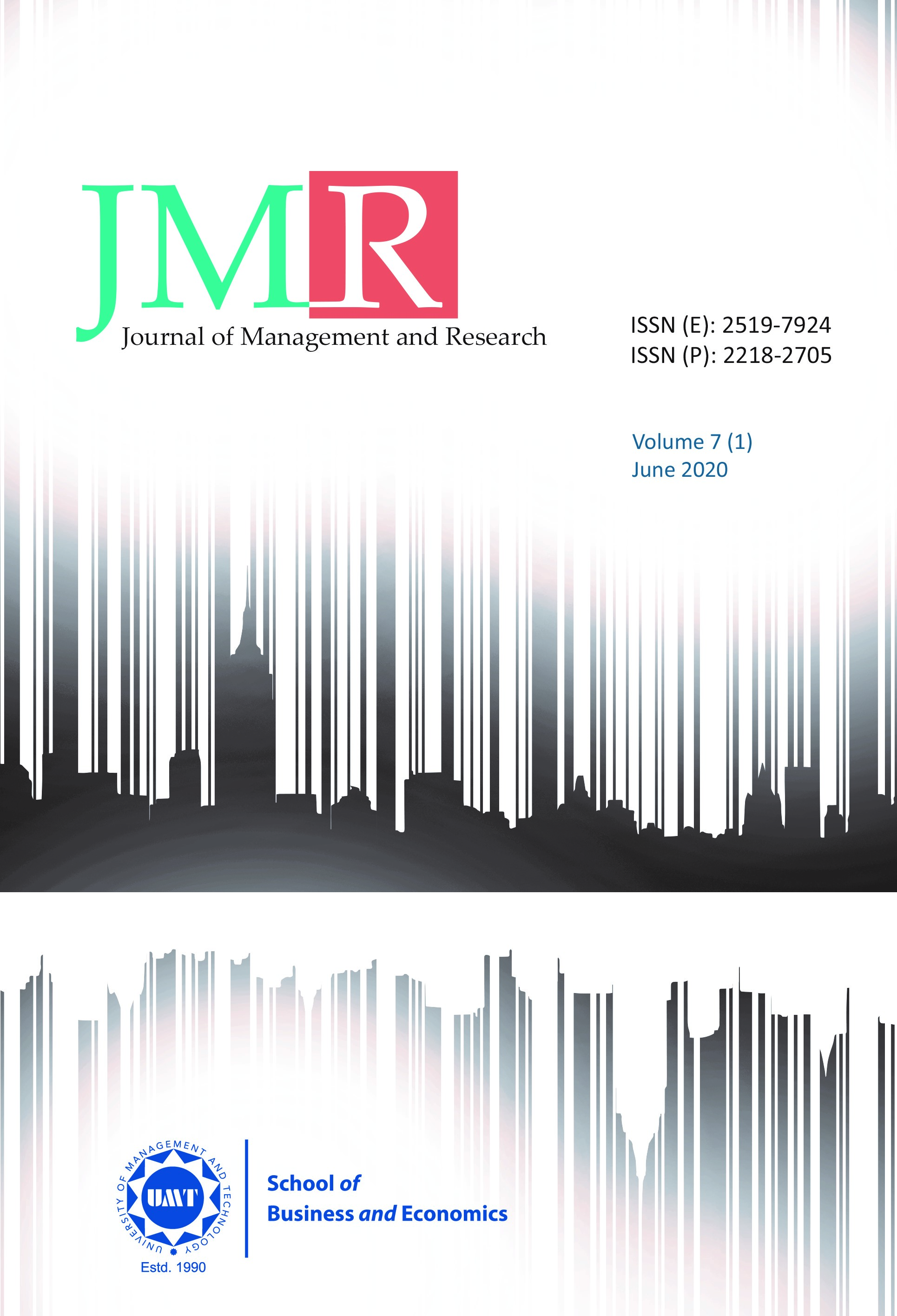 How to Cite
Haq, F., & Medhekar, A. (2020). The Rise of Spiritual Tourism in South Asia as Business Internationalization. Journal of Management and Research, 7(1), 52-78. https://doi.org/10.29145//jmr/71/070103
Copyright (c) 2020 Farooq Muhammad Haq, Anita Medhekar
This work is licensed under a Creative Commons Attribution 4.0 International License.
Thus, work submitted to Journal of Management and Research implies that it is original, unpublished work of the authors; neither published previously nor accepted/under consideration for publication elsewhere.