A Scientometric Analysis of University Business Incubators and Accelerators Based on 20 Year of Research
Asghar Ali

Department of Management Sciences, Virtual University of Pakistan

Sidra Irfan

Institute of Administrative Sciences, University of the Punjab

Yaamina Salman

Institute of Administrative Sciences, University of the Punjab
Keywords:
University business incubators, University business accelerators, SLR, Bibliometrics analysis
Abstract
University business incubators (UBIs) are established with a vision to promote entrepreneurship at university levels by providing people with support services. The purpose of this approach is to stimulate the growth and development of new startups, spin-offs, TTOs (Technology transfer offices), and existing firms. (UBIs) are dedicating a facility by providing subsidized office space, consultation, and other services. The current study is aimed to systematically review the literature of university business incubators and accelerators by keeping in view the importance of (UBIs). Besides, it also focuses on their roles of performance in economic and social development by promoting entrepreneurship at university campuses. This study is unique in a sense that it contributes to the university business incubation research by reviewing, synthesizing, and evaluating its literature with 'citations-based analysis approach'. Data of this research has been analyzed with the 'Scopus Database' since, 2001 to 2020. Articles have been screened and shortlisted based on predefined eligibility criteria.  We have used 'R-Studio Biblioshiny Software' for articles' scientometric analysis including most influential journals, authors, articles, and top contributing countries. Quantitative analysis has performed including yearly publications trend, citations trend, and top articles based on average citations. VOS-Viewer Software has also been used to perform co-occurrence analysis and co-authorship analysis. The content analysis of top 50, highly cited articles has been conducted to identify the methodological approaches, variables, and theoretical underpinnings. Findings contribute to university business incubation's (UBIs), literature by analyzing the articles individually, start-ups, incubators, networks, and university levels. Theoretical underpinnings used in (UBIs), represent the 'institutional theory', 'knowledge spillover theory of entrepreneurship', 'resource-based view' (RBV), 'structural theory', and 'triple helix model'.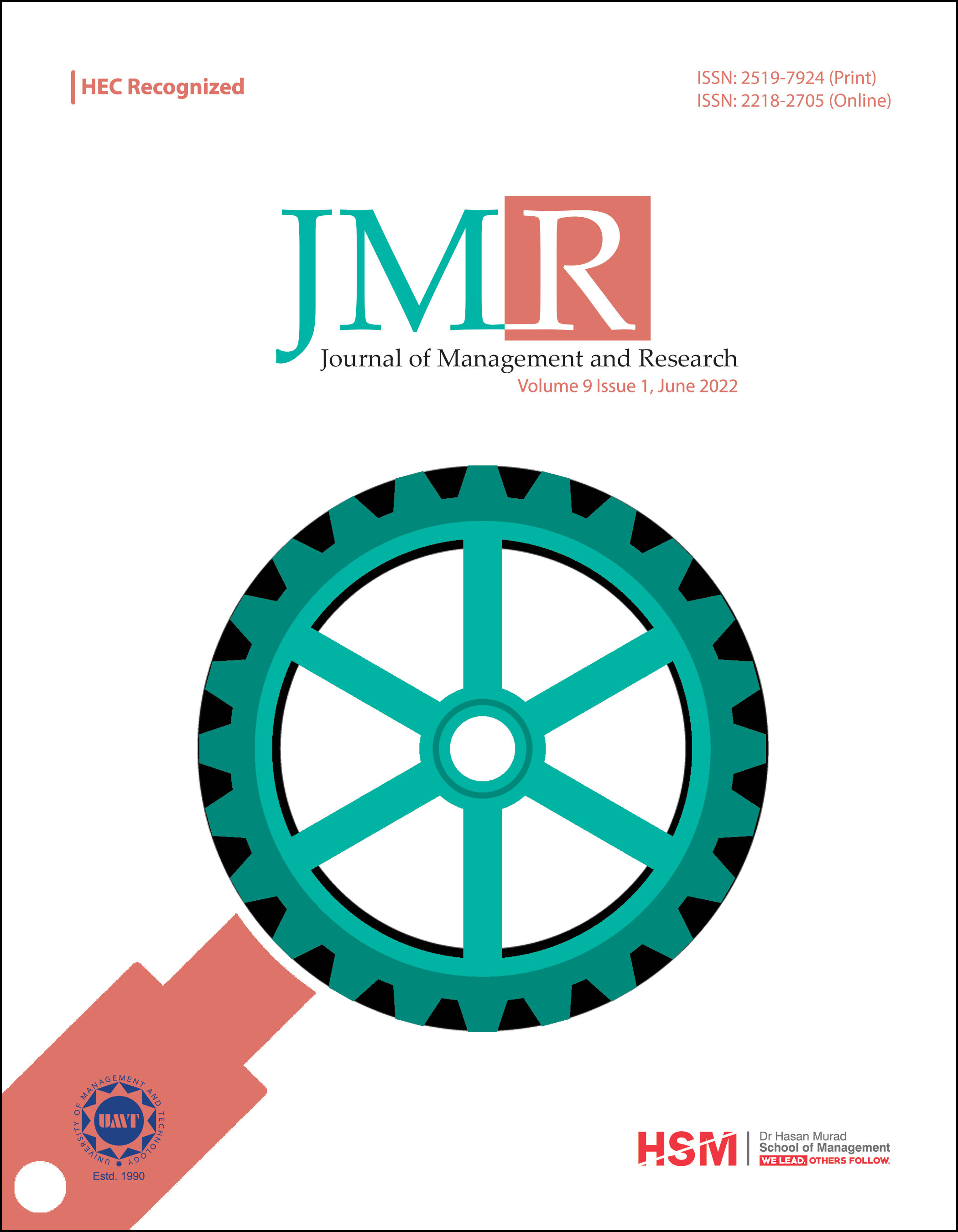 How to Cite
Ali, A., Irfan, S., & Salman, Y. (2022). A Scientometric Analysis of University Business Incubators and Accelerators Based on 20 Year of Research. Journal of Management and Research, 9(1). https://doi.org/10.29145/jmr/91/03
Copyright (c) 2022 Asghar Ali
This work is licensed under a Creative Commons Attribution 4.0 International License.
Thus, work submitted to Journal of Management and Research implies that it is original, unpublished work of the authors; neither published previously nor accepted/under consideration for publication elsewhere.