Task and Relationship Conflicts, Employee Agility, and Perceived Job Performance
Iman Aghaei

Department of Business Administration, Cyprus International University, Nicosia, North Cyprus, via Mersin 10, Turkey

Maziar Haghani

Department of Business Administration, Cyprus International University, Nicosia, North Cyprus, via Mersin 10, Turkey

Esombe Joan Limunga

Department of Business Administration, Cyprus International University, Nicosia, North Cyprus, via Mersin 10, Turkey
Keywords:
Task conflict, Relationship conflict, Employee Agility, Perceived job performance
Abstract
The investigation into the impact of conflict on the modern approach of employee agility as well as employees' perceived job performance seems to be a critical topic that has not relatively been touched on yet. The present study aims to look at the influence of conflict on employees' agility and employee's perceived job performance. This research divides conflict into two separate dimensions as task and relationship conflict to investigate the impact of each on agility and job performance. The data is collected by employing a self-structured questionnaire using 23 items and a 5-point Likert scale from the employees of a hygiene and sanitation company in Cameroon. The proposed model is examined via PLS-SEM. Overall, the study reveals that there is a negative coefficient in the relationship between relationship conflict and employee's agility; a significant positive relationship between task conflict and employee agility; and a positive significant relationship between employee's agility and employee perceived job performance. The generated results validate that task conflict is vital and welcome to workers; thus, managers are expected not to blindly avoid conflicts. The consequence of a constructive conflict can be employee agility which in itself will lead to a high level of job performance.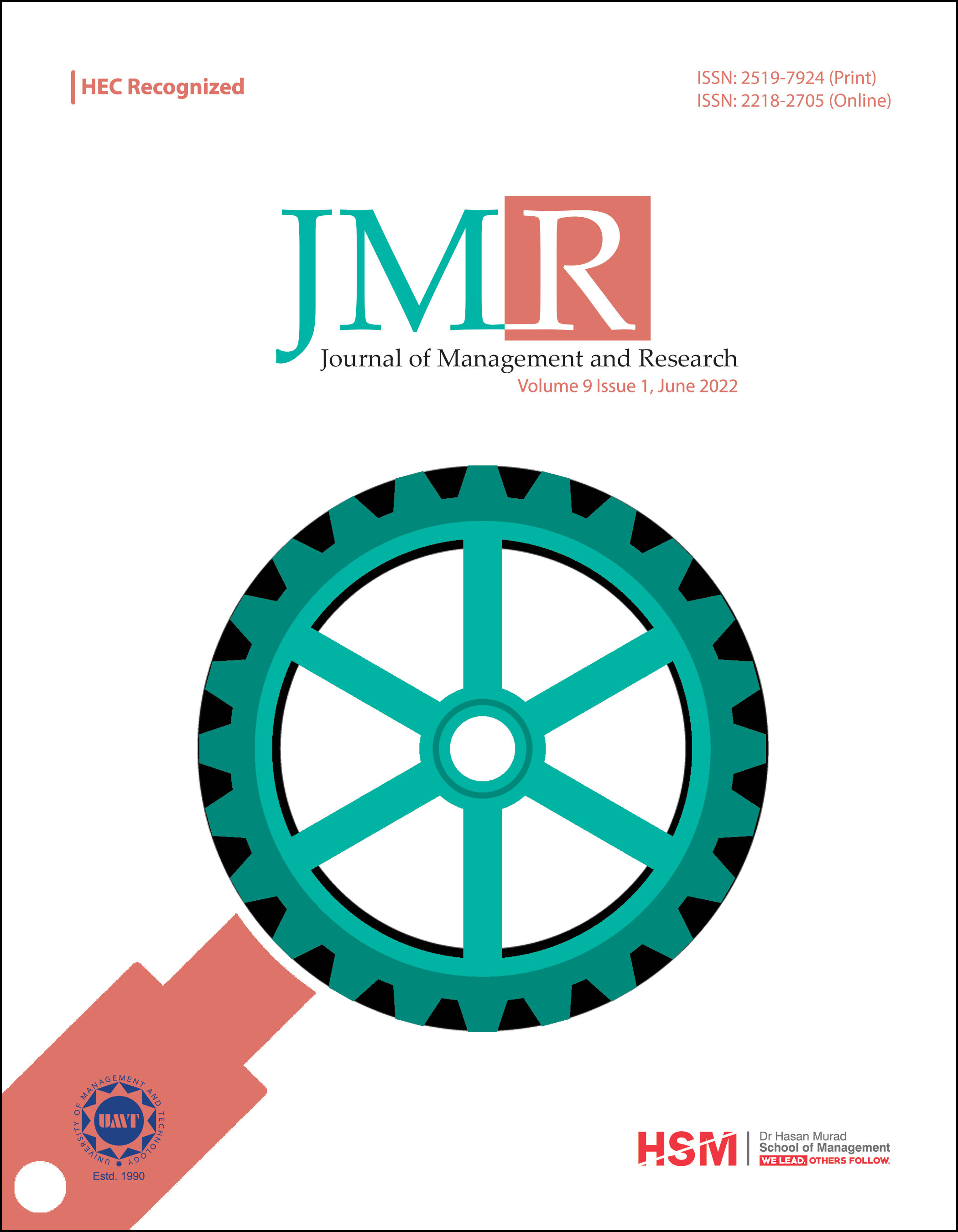 How to Cite
Aghaei, I., Haghani, M., & Limunga, E. J. (2022). Task and Relationship Conflicts, Employee Agility, and Perceived Job Performance. Journal of Management and Research, 9(1). https://doi.org/10.29145/jmr/91/02
Copyright (c) 2022 Iman Aghaei, Maziar Haghani, Esombe Joan Limunga
This work is licensed under a Creative Commons Attribution 4.0 International License.
Thus, work submitted to Journal of Management and Research implies that it is original, unpublished work of the authors; neither published previously nor accepted/under consideration for publication elsewhere.